Steel kitchen
Nowadays, we see steel as a material increasingly often used in different interior styles. Think of steel doors, tree trunk tables with a steel base and many interior accessories in which steel is processed. New to this list is a kitchen made of steel! In fact, a steel kitchen is the new trend in interior design. Are you in love with black kitchens and are you still looking for inspiration for your new modern kitchen? We will gladly tell you more about the steel kitchens of Hardwood Discount.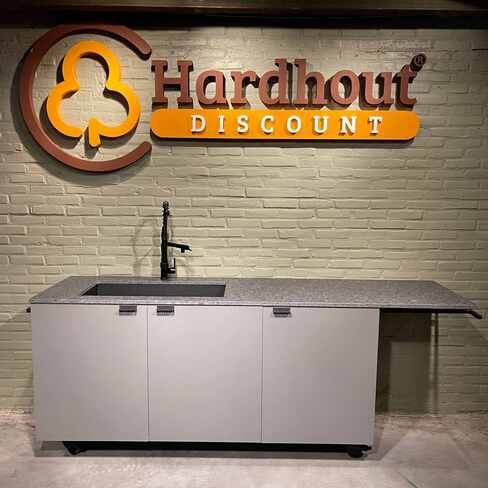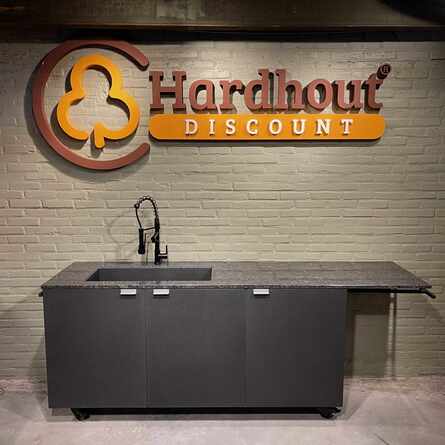 KITCHENS FOR INDOORS AND OUTDOORS
A kitchen made of steel is also ideal for outdoor use, thanks to the high quality of its materials. A steel outdoor kitchen offers the perfect opportunity to enjoy the outdoors even more. Especially when you sit outside with a group under the porch or veranda, you do not want to constantly have to walk inside to get started in the kitchen. Luckily, this problem is now history thanks to the steel kitchens of Hardwood Discount. Wondering what we can do for you in the area of indoor and outdoor steel kitchens? We are happy to inform you!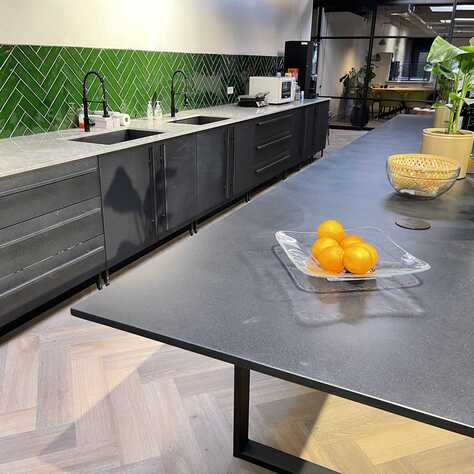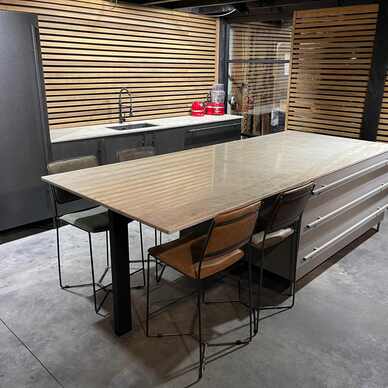 DISCOVER ALL THE POSSIBILITIES OF HARDWOOD DISCOUNT
In order to be able to meet everyone's requirements and wishes as best as possible, we create a customized steel kitchen for everyone. Do you have a question about our many possibilities? Or would you like some personalised advice from our specialists? Then contact us without any obligation.
We can be reached on working days by telephone on +44 1429 650157 or by e-mail at info@hardwooddiscount.co.uk. It is also possible to send us a message via WhatsApp, including evenings and weekends. We aim to provide you with a suitable answer as soon as possible.