Free delivery throughout the UK from £4500
Up to £4500 delivery charge £200
Delivery time approx 8 weeks, at your door step
No need to help the driver to unload your package
| | |
| --- | --- |
| Wood type: | IPE - Modular assembly |
| Dimetion: | Shelves 2.1 x 14.0 cm and frame 4.0 x 6.0 cm |
| Lengths: | Please send drawing - price per meter length bench |
| Profile: | Smooth |
| | Click system |
| | Approx. 5 mm spacing |
| Assembly: | Quick and easy assembly |
| Quality: | High and luxurious appearance |
| Durability: | Long, 25+ years |
Free advice and assistance from our AdviceTeam, at your service
IPE hardwood
IPE decking, terrace wood, beams or joists? We sell it all. IPE wood is the best choice. There is no better hardwood than IPE. This hardwood has a long life, 30 years or more. Ipe is a very stable hardwood, and therefore suitable for all conceivable applications. Ipe is the best wood. That is why we have an extra wide range of this hardwood species. Ipe is brown and light brown in colour, has an even structure and a fine grain. This wood is wear-resistant, strong and will not work.
Price per M1 (linear metre)
We sell this seat or bench per m1 (linear metre).
For example: A U model in the size of 3 x 3 m1, that is a total of 9 m1. 9 x (the amount per m1) = the total price.
We make your seating area to measure according to the dimensions you have given us
Send us a simple drawing with the dimensions. We will make your potty to measure. We will use the outside measurements from your drawing. We make the width and height according to the drawing below.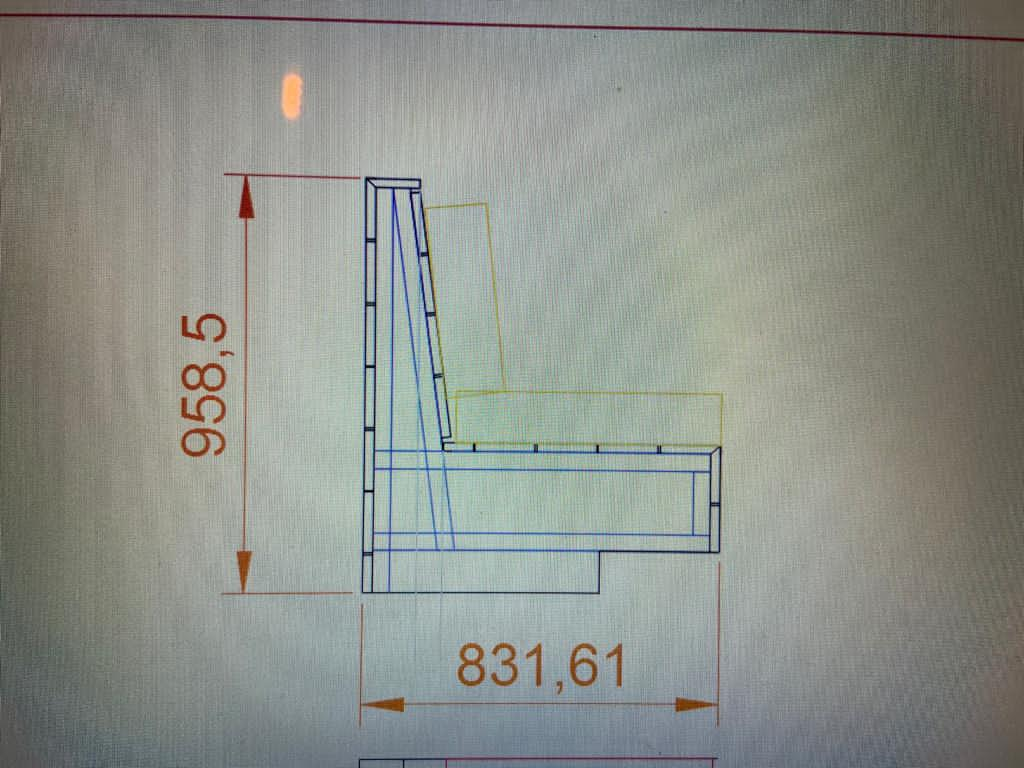 Of course, we always allow for some leeway when making your bench or seating area, otherwise it will not fit. We take a small correction out of your outside measurements, so that you get a tailor-made piece that you can easily connect to each other. We do not place your bench or seating area, not even necessary, because placing is very simple.
Hardwood frame of ipe underlays
We make your seating area to measure, making a stable frame of hardwood beams, as shown in the image above, onto which we screw the boards invisibly. So you get a solid construction made entirely of Ipe hardwood and consisting of several modules that can be disconnected when needed. Very handy if you want a different arrangement in your garden.
Delivery time:
It is specialist work, and it takes a lot of time to make a bench or seat well and solid. We have the machines to make a beautiful garden seat or garden bench for you, therefore the delivery time is about 8 weeks after ordering.