Modern kitchen
For many people, the kitchen is the warm heart of the house. It's the place for family, friends or relatives to get together and enjoy a delicious meal. Whether it's a multi-course dinner, a daily lunch or an impromptu get-together, the tastiest dishes are prepared in a beautiful kitchen that matches the rest of your home.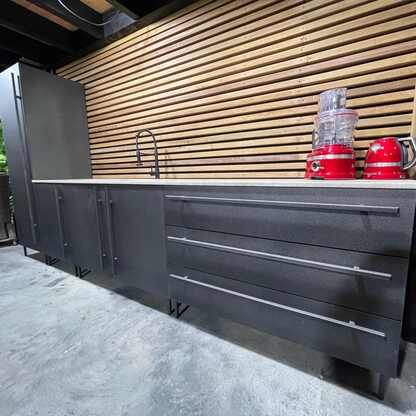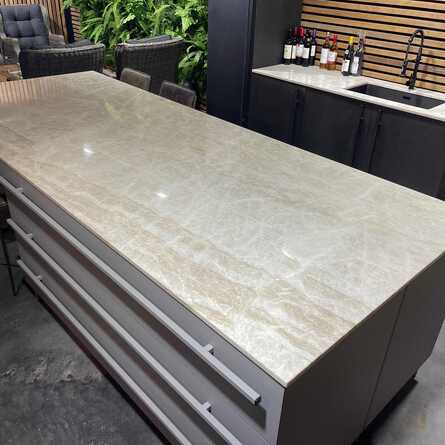 A STYLISH, SLEEK KITCHEN MADE TO MEASURE
A kitchen with a modern design fits perfectly into any interior. This is because a modern look combines well with other interior styles. Think for example of industrial, Scandinavian or hotel chic. By designing your kitchen in a modern, sleek and trendy way, you create a stylish and timeless base that you can use in all directions in the future.
The beautiful kitchens of Hardwood Discount are made of steel and therefore have a dark colour, which perfectly matches the latest trends in black kitchens. In addition, you also benefit from the best quality, 100% craftsmanship and you can customize your kitchen, so it meets all your requirements and wishes.
ORDER ONLINE AT HARDWOOD DISCOUNT
Do you still have questions about our modern kitchens? Would you like personal advice from one of our specialists? Or would you like to contact us for another reason? Our advisory team is available on working days by phone at or by email at info@hardwooddiscount.co.uk It is also possible to send us a message via WhatsApp, even in the evenings and at weekends. We will get back to you as soon as possible with a suitable answer to your question.